Venice Simplon Orient Express – heaven on rails
https://www.sundaypost.com/tag/orient-express/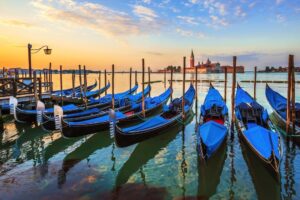 IT'S the ultimate treat for a special birthday, honeymoon or anniversary.
The scene: Santa Lucia station, Venice on a warm morning, gondoliers singing. Here, I caught my first sight of the Orient Express.
The name alone evokes a more romantic age, when the act of travel was as much a part of the holiday experience as your destination.
Stretching along the platform, its 14 blue-and-white carriages glistened in the sun, outshone only by the immaculate, white-liveried train staff waiting en masse to greet us.
READ MORE – CLICK LINK AT TOP