BELFAST
Enjoy the buzz of Belfast – a very changed city,
A TITANIC TIME IN BELFAST

Cities continually flit in and out of fashion, and this year the noise is about Belfast — which is good news for Scots, as we can get there cheaply. I'd visit regenerated Belfast any time, if for nothing else than to listen to that gloriously rich accent, but these days, with world-class sights and a vibrant food scene, there are plenty of other reasons to hop over the Irish Sea.
It had been 15 years since my last visit, and if you'd told me then that on my next trip I'd enjoy a city with a vibrant cafe culture, excellent cuisine, cool bars and amazing delis, I'd have questioned how many Bushmills you'd quaffed.
Back in the day, Belfast's idea of tapas would be champ, black pudding and Guinness; now it's delicious artisan charcuterie, handmade Irish cheeses and some of the best seafood in the world — washed down with Armagh dry cider or one of the many local craft ales.
You can sample all of this, and more, on an excellent food tour which starts at the wonderful St George's market.
The Taste Tour is four hours of visiting the best food and drink spots around the city centre. With more than 25 samples along the way, it is worth every penny of its £50. See https://www.tasteandtour.co.uk for more information.
With my photographer friend Mary — conveniently of Irish descent — we hopped over to Belfast on Flybe from Edinburgh, where we were met by the ebullient Billy Scott for our black cab taxi tour of the city.
He whisked us round all the key quarters and, to keep up with the likes of the Dalai Lama and Bill Clinton, we inscribed our messages on the famous Peace Wall.
Murals remain on both the Shankill and Falls roads, but there are far fewer Union Jacks and Irish tricolours in evidence than in years past and, thankfully, the tension is palpably reduced.
On that topic, the Troubles section of the history zone of the Ulster Museum is an excellent way for those who did not live through those awful decades to learn the facts.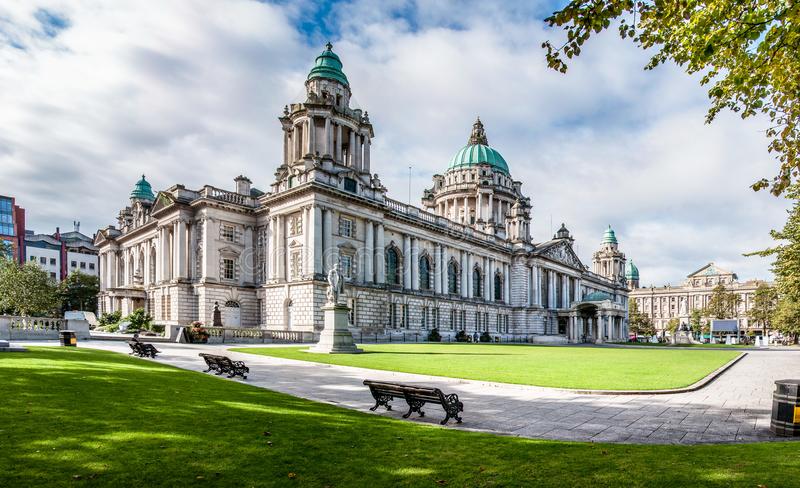 The sight of Belfast today is Titanic, now Europe's top tourist attraction. Located next to the last remaining White Star vessel, the SS Nomadic, its entry charge of £30 may seem high but the quality of the experience makes it good value. Its nine interactive galleries are as informative as they are moving. Go early, as the crowds descend by 11am, and allow for a minimum of 2.5 hours — and best pre-book tickets.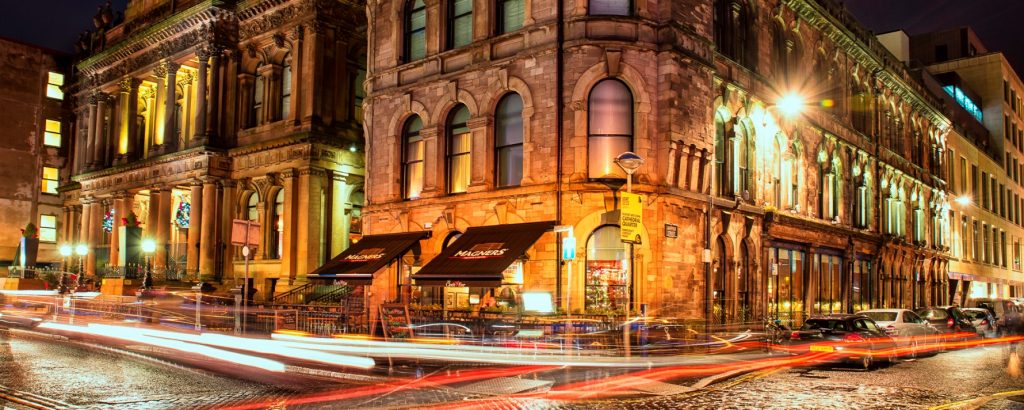 The only five-star hotel in Belfast is The Merchant in the vibrant Cathedral quarter. Back in the 1860s the building housed the Ulster Bank, and today it is glam and gilded, and boasts a dining room of stucco, cherubs and stained glass. I was delighted with my art deco bedroom — one can choose from that or opulent Victorian decor.
The public areas have some nice touches such as a perennial log fire in the opulent cocktail bar; Bert's jazz bar, with music seven nights a week; and, in addition to the spa, a rooftop hot tub. A dinner in its two-AA Rosette Great Room was another highlight.
On eating out, I can recommend the Ox restaurant, which offers fabulous, modern Michelin-starred cuisine in a bare-brick whitewashed environment. It's £50 for the tasting menu. For seafood, try the popular Mourne Seafood Bar with its great range of ales. Last, 'Hadskis' in cool Commercial Court — home to the city's buzziest bars — has a terrific daily menu and lunch for £6.50. Coffees and brunch are great at 'Root & Branch' and 'General Merchants', especially on Sundays.
Belfast is punching well above its weight for a city of fewer than 300,000 in terms of eating out. The emphasis is very much on local, seasonal and organic produce and friendly service.
For our last night we checked into a very different hotel: the Bullitt, a quirky 43-room establishment with a lovely courtyard.
Belfast has some wonderful old pubs, none better than the Garrick. In my opinion, the top venue is no longer the Crown Liquor Saloon which, despite its National Trust status and attractive ornate tiles and wooden booths, is so full of tourists that it's lost its atmosphere.
Fabulous food, great craic, and Belfast is very much a place that's flourishing for the 21st-century tourist.

For more on Ireland and Northern Ireland, visit https://www.discoverireland. com and https://www.discovernorthernireland.com. For accommodation, rooms from £160 are available at the Merchant Hotel (https://www.themerchanthotel.com) and from £100 at the Bullitt (https:www.bullitthotel.com)