Magical Edinburgh
A Harry Potter tour finds the inspirational sights of the capital, discovers Katie Wood
Well, that's it for another year. The madness of the festivals is over and once again Edinburgh is a manageable city that we can all enjoy. Speaking as one who was born in the shadow of Edinburgh Castle, I can fully appreciate the delights of being able to walk without the person right in front of me stopping abruptly to take a photo, and being able to actually get a seat in a restaurant.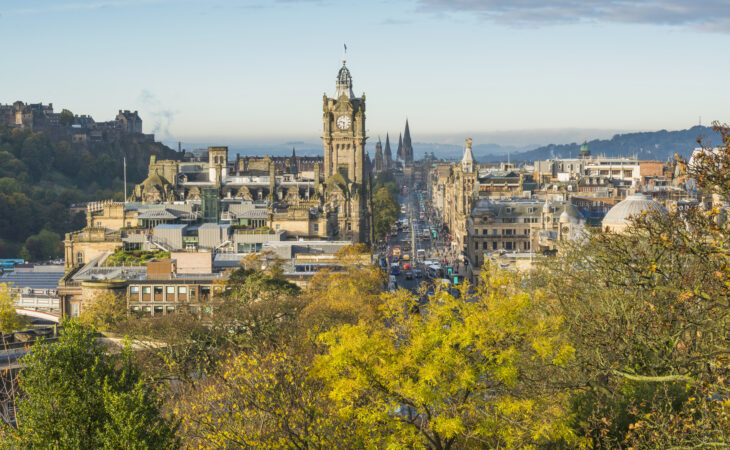 So what's new in our beautiful capital to tempt you for a weekend break?
There's a new walking tour for Harry Potter fans. Readers can follow in the footsteps of JK Rowling, exploring the sites that inspired the author and the cafes which fuelled her imagination. See pottertour.co.uk.
Another new project I particularly like is edinburgh.org/101 — a collection of 100 of Edinburgh's most historically significant objects located throughout the capital. The vote for the 101st object is open to the public right now. It's a wonderful, eclectic collection that will inspire walks and visits to some of the city's greatest and most famous sights, plus a large number of unknown ones.
Originally opened in 1763, St Cecilia's Hall is the oldest purpose-built concert hall in Scotland. It is the only place in the world where it is possible to hear 18th-century music in an 18th-century concert hall played on 18th-century instruments. I always wanted to go into it when I was at Edinburgh University but it wasn't open. Well, now it is.
Owned by the university, it contains one of the world's foremost collections of historical musical instruments, many of which remain playable. The new St Cecilia's Hall museum is currently showcasing this famous collection under one roof.
Self-catering has great appeal, and if you've been stung by Airbnb you might like Old Town Chambers, run by Lateral City Apartments, which specialises in the serviced apartment sector. Alongside Old Town Chambers, the company also operates Merchiston Residence — an eight- apartment Victorian townhouse on Edinburgh's southside — and later this year the group will add the Edinburgh Grand to its portfolio. Based in the former RBS headquarters in the New Town's St Andrew Square, the property will have 50 serviced apartments, a cocktail bar, restaurant and gym facilities, along with panoramic views of the city's skyline. Prices start from £209 a night.
The capital's food scene continues to flourish. Dishoom, a chain of Bombay- style cafes, has quickly emerged as one of the city's most popular restaurants since opening a branch in December 2016 in St Andrew Square.
Edinburgh Alphabet at the City Art Centre, by Waverley station, runs through to October 8. Free to enter, it spans four gallery floors, and features more than 300 objects. Each letter of the alphabet has been given a theme around which objects have been grouped. An events programme runs alongside the show, with choirs, family workshops, and lectures by museum and gallery staff. Just the thing for an autumn weekend afternoon.