The Dominican Republic
Still the 'Poor Man's Caribbean'?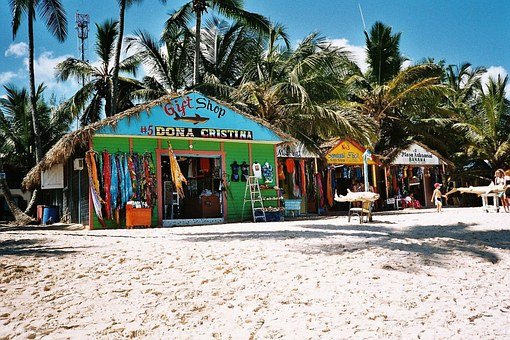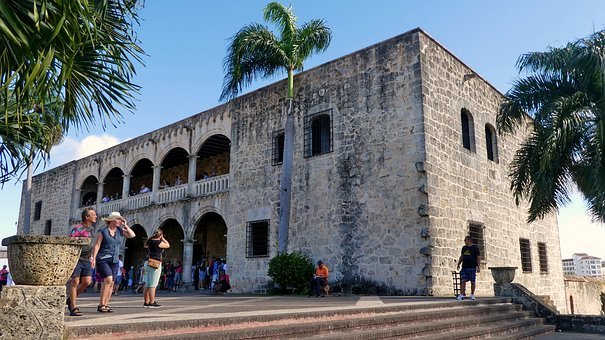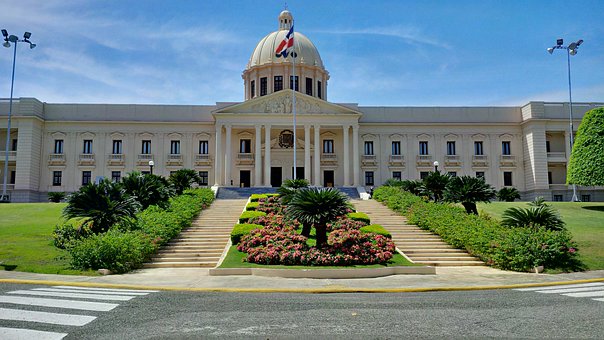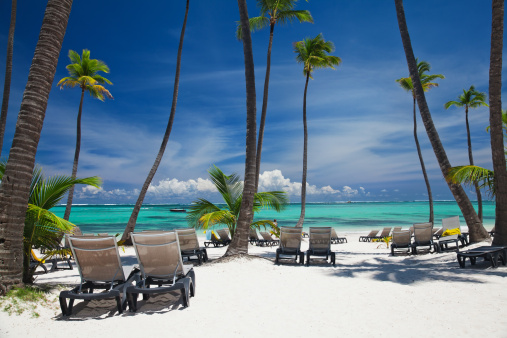 For decades the Dominican Republic has been regarded as the poor man's Caribbean. Dominated by large all-inclusive resorts, it was appreciably cheaper than the likes of Barbados and Antigua, but it simply didn't have their class.
Well, I'm just back from the Dom Rep and, boy, have times changed. I stayed the first few days in the stunning capital, Santo Domingo, and then went to a superb resort on Cap Punta, a vast private estate near Punta Cana where the likes of The Trump Organization are building villas.
Both properties I stayed in were unashamedly five star, and a world away from the large all-inclusives I've stayed in before in Punta Cana.
As for the island, it is spectacularly beautiful, with over 1000 miles of white beaches, 16 National Parks and Scientific Reserves, mountains, forests, and it's bordered by the Caribbean Sea to the south, and the Atlantic Ocean to the north.
Around 80% of the world's humpback whale population returns to the republic to mate and give birth every year. It hosts the highest mountain in the Caribbean – Pico Duarte 3087 meters (10,128 feet) and the lowest point in the Caribbean – Lake Enriquillo, 40 metres (144 ft) below sea level. There's so much more to the DR than large hotels.
Christopher Columbus chose the city for his home and his remains rest there in a lighthouse dedicated to him. The historic colonial district has barely changed for 500 years. It reminded me of Cartegana in Colombia mixed with a dash of Havana.
This quarter is a declared UNESCO World Heritage Site and a delightful area to explore on foot for its museums, churches, art galleries and restaurants.
Hotels are few and far between, but the place to stay is the fantastic, graceful and intimate Casas del XVI. You can't really call it a hotel – it is a unique collection of inter-linked houses, some dating back as far as the 16th century. They have been restored to the nth degree and have the highest standards of elegance, comfort and luxury. Each house has its own history and theme, which is evident as soon as you enter. Every single detail of these houses, from the décor and furniture, to the Art and colour of their living areas, courtyards and pools, reflects the history but with a thoroughly contemporary feel. Interior design buffs will be in heaven.
On arrival a butler will welcome you with a fresh tropical drink prepared with handpicked mangoes from the trees on the property, then he will be at your service for your every need during your stay, from menu recommendations, to him giving you a walking tour around the city.
Out of the hotel and suddenly remember a special request? Give him a call from the mobile phone the hotel provides guests during their stay, and your request will be dealt with right away.
The executive chef can offer a cookery class of Dominican specialities, and there is a fabulous breakfast. For other meals you are so close to the main restaurant streets that it's fun to explore. Two I can thoroughly recommend are Jalao, on the main square – a Dominican institution serving all manner of local food, beer brewed on the premises, and it is famous for its live music and dancing. You cannot go to Santo Domingo and not go to this wonderful place. See jalao.do
My other recommendation is Meson de la Cava – an incredible restaurant in a cave, just outside the city centre. Described by the New York Times as a landmark of the city of Santo Domingo, its cuisine is a fusion of local and Spanish dishes. It has an outdoor terrace with a wood-fire exterior kitchen, and an elevator connects the lobby to the restaurant, 40 ft down. The cuisine and service are excellent and live music is played most nights. See https://elmasondelacava.com
Back at Casas I stayed in the luxurious 16th century Casa del Diseñador which has brick floors and thick white walls, massive bathrooms, a dining room, and the soothing sound of running water from the private courtyard plunge pool which is surrounded by trees, garden furniture and sunbeds. It is utterly gorgeous – perfect honeymoon material.
In most of the houses you can rent one room and use the communal areas and private pools. Prices are around £450 standard rate, with promotional rates of £300, which apply most weekdays. See http://casasdelxvi.net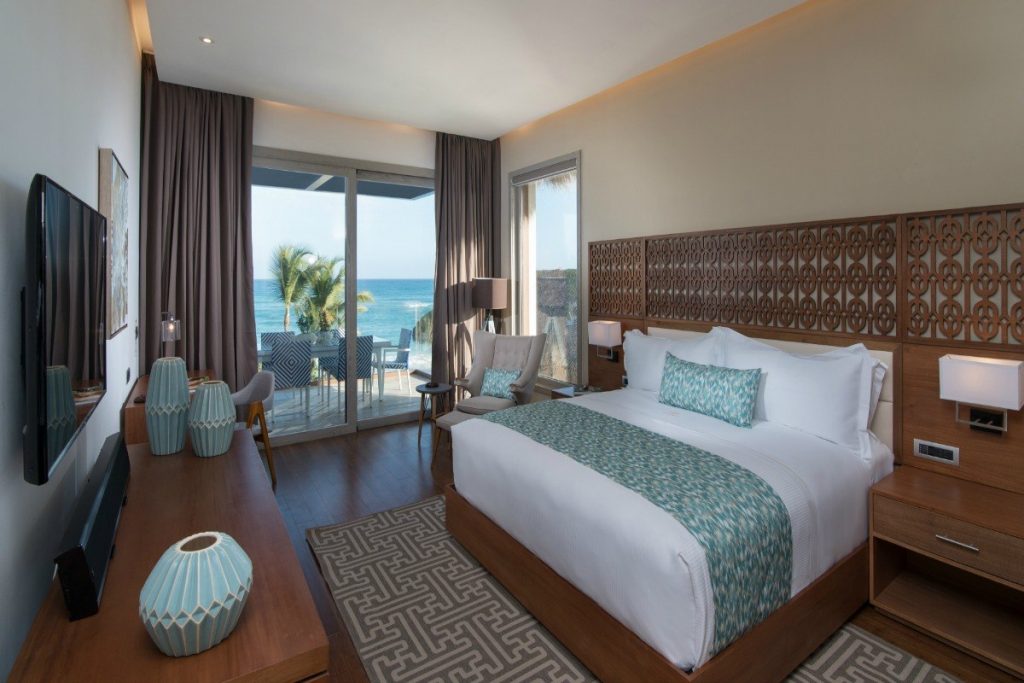 From there it was a 2.5 hour drive to Cap Cana and the sheer spoiling of Eden Roc – a Relais & Chateaux hotel. This is in the most exclusive gated beachfront community of the Dominican Republic. The 30,000-acre community is home to pristine beaches, towering cliffs and tropical forests, a bustling marina, and the No 1 golf course in the Caribbean, a Jack Nicklaus signature course.
Eden Roc at Cap Cana has 60 all-suite accommodations – lavish boutique suites and two multi-bedroom villas, all with private pools, and there's 26 new two-bedroom beachfront suites.
The food offering is impressive, with BLUE Grill + Bar , the fine-dining Mediterraneo Restaurant, oceanfront La Palapa, featuring international cuisine with traditional local influence.
The resort also has a wonderful spa and fitness facilities, a kids club for children aged 4-12 and a spectacular infinity pool.
A short drive away is Scape Park – a natural theme park with attractions ranging from adventurous activities to cultural experiences. The park's highlights include a visit to Hoyo Azul, a 100-foot sinkhole, and the Zip-Line Eco Tour Experience.
Los Establos Cap Cana is a state-of-the-art equestrian centre, the largest in the Caribbean, and includes an indoor arena for Paso Fino competitions, two world-class polo fields, multiple warming tracks, and two jumping tracks, all in compliance with the highest international standards.
So, if you're seeking a luxury two-centre break in the Caribbean, forget what you've heard and look at the Dominican Republic.
FACTBOX
See www.edenroccapcana.com
BA Holidays offer Eden Roc for £2,444 including return flights, beachfront suite and full breakfast.
Tourist Information – www.godominicanrepublic.com/
TUI offers seven night flight only deals on the 787 Dreamliner to Punta Cana in the Dominican Republic from London Gatwick (LGW) from April 28, 2019. Prices from £580 per person when booked online. To book go to tui.co.uk.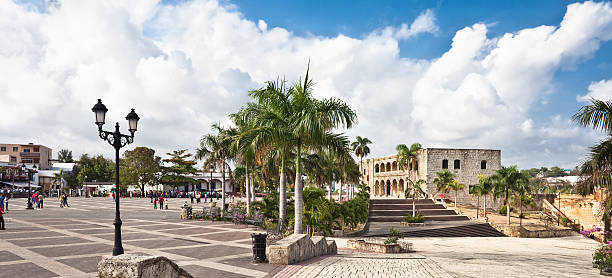 Santo Domingo is full of historical buildings