How to win the low-cost flight lottery
Do you want to make your holiday budget go further? With our definitive low-cost guide, saving is easy says Cathy Wood
How to win the low-cost flight lottery
By Cathy Wood, Daily Mail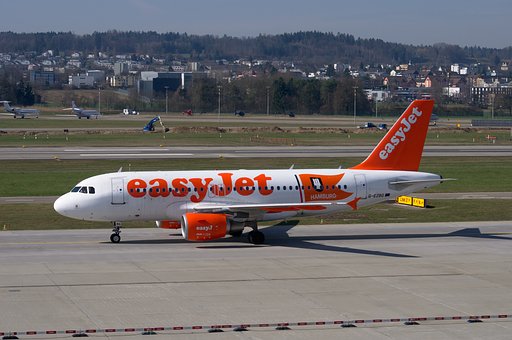 Go for off-peak, mid-week flights to bag the best bargains
How it works
You might relish the cheap-as-chips fares and magical new gateways to weird and wonderful places.
Then again, you might despise the cattle-truck hulks and £5 sandwiches delivered without a smile.
Either way, the low-cost brigade has revolutionised travel. Only ten years ago, easyJet didn't exist. Yet the airline recently came fifth in the top ten UK brands that internet users searched for on Google.
But are you getting the most of the low-cost revolution? What are the loopholes? When shouldn't you go low cost? The first thing you need to know is how the system works.
Seats on these airlines are sold in fare brackets which start low and rise the closer to departure you get – and the airline calculates fares like a bookmaker at the races: from the £2.99 cheapie for tourists who know their holiday dates six months in advance to the business traveller who'll fork out £176 on the day of departure.
This division of seats is a jealously guarded business secret and depends on the route and its popularity – but, as a rule, there are between seven and 11 fare bands. Initially, as seats sell, fares rise in £5 bands, then £10.
It's strictly first-come, first-served so once all the seats in one fare band are sold the computer automatically resets fares to the next band. For example: easyJet has 11 different fare bands on all Nice routes.
The lowest band is £12.99 one way excluding taxes and charges. Once all these have been sold the fare rises to £17.99, then £22.99, £27.99, £37.99, £47.99, £57.99, £77.99, £97.99, £117.99 and finally £127.99.
Nearly all flights are booked on the internet – it's cheaper for airlines, as banks of cost-consuming telephone staff are not required. On average, internet fares are around £5 cheaper per seat per flight than by phone. At airports, the time it takes to get incoming passengers off the plane, the plane cleaned and outgoing holidaymakers on, is short. As soon as one planeload disembarks, another is waiting to board.
Typical turnaround times are quoted at about 30 minutes but on a flight to Gatwick this year the easyJet staff encouraged me and my fellow passengers to take our litter with us – they had just nine minutes before the next flight left.
Tickets are paperless, reducing administration, and you are not allocated a seat. Instead, passengers are put into different numbered brackets, such as 1-40 and 41-70 and so on.
The lowest numbers are reserved for children or those who need more time to board. Flybe – formerly British European – does allocate seats to avoid a scrum at boarding.
When it works…
• The biggest savings are for offpeak, midweek flights booked well in advance and not on the most popular dates of the year, like halfterm weekends.
• Be flexible with dates and see if going a day before or coming back a day later cuts costs. Surf websites and see what works for you.
• Lose the return-ticket mentality. You can travel out with one carrier and back on another without penalty.
• If you've a long domestic train or car journey to make, look at low-cost flights. Routes like Exeter-Newcastle and Birmingham-Edinburgh are big low-cost winners. (Both flybe -www.flybe.com).
• If you are getting an early flight from the airport, check the airline's website to see if they're doing any parking or hotel offers.
…and when it doesn't
• Sometimes low cost doesn't pay. Luton-Nice with easyJet looks a steal at £43.76 per person return (by debit card) leaving March 16, 2005, at 7.10am and coming back on March 19 at 20.20 – unless you live in Guildford, Surrey, where just getting to the check-in on time will mean a hefty taxi bill or an overnight hotel.
Suddenly the rather more civilised 11.55am from Heathrow with British Airways at £85 looks a better bet.
• Weigh up the risks of low-cost travel. With oil prices at record highs – usually the second biggest expense after staff – you don't need a business degree to work out the dangers facing airline profitability. Check to see what your travel insurance covers.
• Low-cost airlines have absolutely no appeal if there's a slicker, more convenient alternative on your doorstep. Like the train. Why travel to Luton and spend hours in queues to fly to an airport miles outside Paris or Brussels, when the Eurostar service delivers passengers to the heart of the city as part of the price?
Luton to Paris, departing at the unspeakable hour of 05.50 on January 20 and returning at 21.40 on January 22, has no attraction even at £33.76 return (or £37.76 by credit card) when Eurostar's 10.39 from Waterloo to Paris Gare du Nord, returning at 20.43, costs £59 return.