The rail route around Europe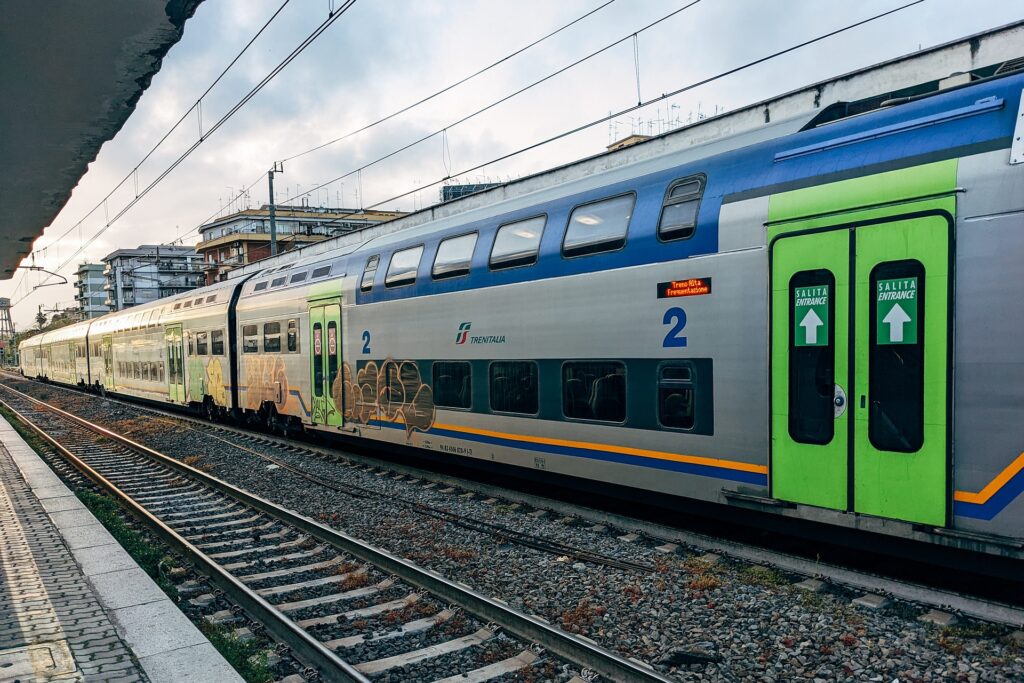 How do you get around Europe by rail in two weeks? You could…
The rail route around Europe
By Katie Wood, Daily Mail
Take the 0839 from London Waterloo to Brussels, arriving at 1210. Depart at 1239 and you're in…
Bruges
…by 1329 – just in time for some moules frites for lunch. Climb up the belfry in the Grote Market to see the canals and cobbled streets. The Straffe Hendrik at Walplein has more than 100 Belgian beers on offer. Stay at the IYHF Bruges Europa hostel at Baron Ruzettelaan just 15 minutes' walk from the station (tel 352 679; www.vjh.be) for £9.50 a bed. From Bruges, hop on the 0931 train to Brussels Midi, arriving at 1023. Depart at 1037, arriving at 1338 in…
Amsterdam
Graceful canals, stunning architecture and a glut of art. Only view the red light district in daytime. Book ahead at the Flying Pig Hostel at Nieuwendijk 100 (420 6822; www.flyingpig.nl). Dorms are £20, or £52 for a private twin room. Next take the 1113 train to…
Berlin
…and you'll arrive at 1729. The Museum of the Wall near Checkpoint Charlie is a must, as are the remnants of the wall. Rent an apartment, even just for a couple of nights, at Freiraum guesthouse, Wiener Str. 14 (0049-(0)30-618 20 08; www.freiraum-berlin. com). The company also offers rooms from £8.60. Book ahead. After a few days, take the 1342 train from Ost station and at 1837 you'll be in…
Prague
Fabulous churches, palaces, castles and bridges – and beer is £1 a pint. Don't go without prebooking a bed. Try www.travellers.cz/en/dlouha.php.The Dlouha Hostel at Dlouha 33 (224 826 662) has rooms from £8.30 and is clean, well-run and close to Old Town Square. You'll want at least four or five nights here, then grab a 1200 train from Praha Hlavni arriving at 1628 in..
Vienna
A glut of history and music, and the Vienna Woods are wonderful. The city isn't cheap, so you might not stay long. Stick to the 7th district round Neustiftgasse for meals. For a bed, use Wombat's City Hostel at Grangasse 6 (897 2326; www.wombats.at), near the Westbahnhof. Dorm rooms from £13, private room £16. Now hop on the 1550 from Westbahnhof to…
Munich
You'll get in at 2034.This laid-back city has great beer gardens, gracious parks and excellent shopping and nightlife. Stay at the Haus International, Elizabethstrasse 87 (tel 89 120 060, www.haus-international.de). Dorms from £18, singles £25 with breakfast.Take the 1214 train from the Hauptbahnhof…
Zurich
…and arrive at 1628. Do the Old Town and ogle the trendy restaurants and boutiques. Zurich is perfectly placed for the scenic Gotthard train ride down to Milan. For £14 you can bed down at the City Backpacker Hostel at Niederdorfstrasse 5 (251 9015, www.city-backpacker.ch). Next, take the 0831 from the Hauptbahnhof and at 1250 you're in…
Milan
The capital of fashion. Tear your eyes away from the gorgeous locals, and visit the cathedral and the shops. Book ahead to see da Vinci's Last Supper in the convent of Santa Maria delle Grazie.
Stay at the excellent Ostello Piero Rotta, Via Martino Via Salmoiraghi 1, (3926 7095; www.ostellionline. org) – central and cheap at £13 a night B&B. For the next leg, you need an overnight train to Barcelona. Depart Milan at 1110, arrive Nice 1604, then hop on the 2230 train and get into Port Bou over the Spanish border at 0614 – a couchette will cost you about £20. Depart Port Bou at 0717 and you arrive at 0958 in…
Barcelona
Head for the Barrio Gotico and don't miss the Gaudi Cathedral and the Picasso Museum.Try one of the nearby beaches – 'Barceloneta' is great and central – take the Yellow Line on the Metro, L4. Sleep at the Center Ramblas, Calle Hospital 63 (93 412 4069; www.center-ramblas.com). It costs £10 a bed. Leave at 2300 and after another couchette…
Madrid
…wake up in Madrid at 0800.This city has some of Europe's best nightlife as well as fabulous art at the Prado Museum and the Reina Sofia gallery. Stay at the Fonda Horizonte, Calle de Atocha 28 (91 369 0996; www.hostalhorizonte. com) for £16. Depart Madrid at 1450, arriving at the border at Hendaye in the French Pyrenees at 2200. Depart on another overnighter at 2237 and at 0710 you wake up in…
Paris
Your first Parisian adventure alone is always special. Don't miss the Pompidou Centre, the Paris Sewers and the impressive Museum of Music at la Villette. Cheap beds are scarce: try the Maison International des Jeunes, 10 rue Trousseau. (01 47006200; www.aijparis.com). A snip at £12, including breakfast.
Leave Paris at 0910 and you hit Waterloo at 1058. Home safe.
Let the parental questioning commence…